Ate Kuya Project
Write Up by Brent Austin Lim 
The Ate and Kuya Project held on December 9th was organized by the IB Student Council to show their gratitude towards the janitors who so graciously kept the IB building clean after all this time. All the IB grade levels were paired up and assigned to a specific Ate or Kuya to prepare gifts for, after which the batch representatives informed their respective classes about the details and parameters of the project.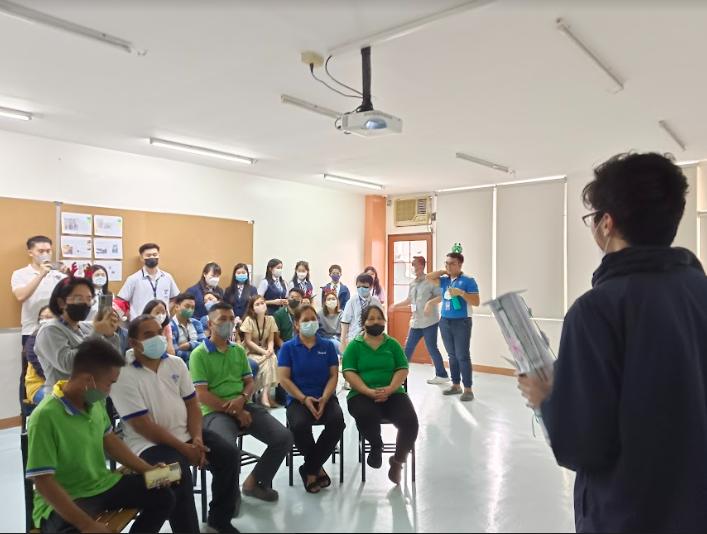 Each class then gave their gift baskets to their respective batch representatives for preparation. The Student Council's P.R.O. Carlyn Luzentales, and Secretary Carlos Ong gave speeches for the janitors, while the Grade 5 Batch Representative, Edward Sy, prepared a tribute song for Kuya Boni, who was to retire. 
To end the heartwarming event, Sir Arevalo delivered a heartfelt speech for the janitors and the Student Council as well.