The Office of Student Leadership Involvement, Formation and Empowerment (Student L.I.F.E.) seeks to develop and implement programs that promote self-sustaining development and positive influence towards effective personal and organizational leadership. It takes charge of ensuring smooth and well-balanced implementation of co-curricular and extra-curricular activities of the different student groups under the Student Council and the Council of Student Organizations. It also encourages student involvement and helps orient freshmen, graduate school learners, and international students on University life.
We want to facilitate the acquisition and development of life skills as well as servant leadership. Our responsibility is to help prepare students with the knowledge of how to live with their fullest potential.
IB assures that its students have a balance of academics and extra-curricular activities. Thus, the Office of Student Life Coordinator strives to implement programs and activities that will enhance both academic success and holistic growth. It takes charge in ensuring that students have a meaningful experience of co-curricular and extra-curricular activities. The office adheres the following responsibilities: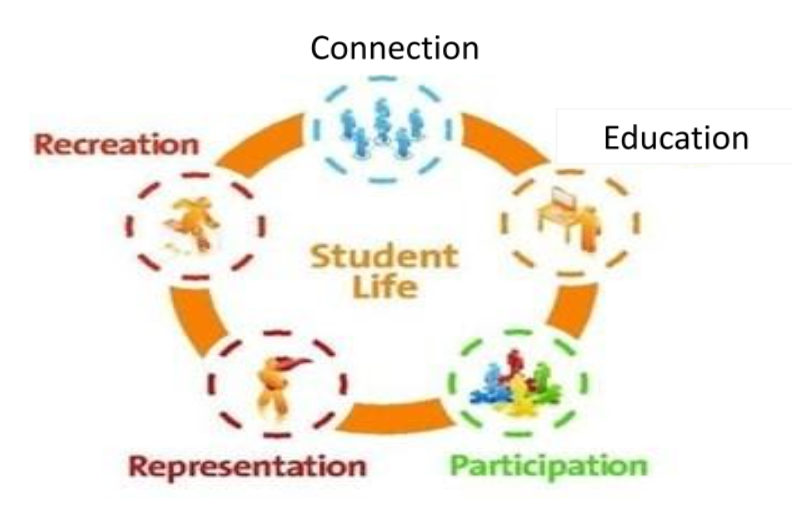 Education
Assemblies- Every Wednesday students and faculty gather to listen and collaborate in line with different topics and forum. Teachers share their expertise and allows student to collaborate to one another as they focus in a particular ATL Skills. Assemblies also allows the students to get together and work as a team through fun filled games and activities. Here are the list of topics and forum for the Assemblies.

ATL Sessions

Hokkien Sessions

Youth Talk

Alumni Talk
Participation
Service as Action- The Student Life Office, supports the goal of the IB in promoting a better world. Thus, opportunities for Service as Action for the community is annually done. In coordination with the Homeroom Teachers, The Office gives a talk regarding the nature of SAA; and allows the students to plan, investigate and take action on possible actions.
Representation
Through the guidance of the Office, students elect their officers for the STUDENT COUNCIL. The SC creates programs that will assure student participation in the IB Community. Also, constant benchmarking and collaboration to other international Student Council is regularly done.

In the Middle Years and Diploma Programs, students can create and established their own clubs based from their interest. The club meets once a week every after school hours. 
Recreation
Celebrations- As IB aims to nurture multi-cultural learners, The IB Student Life creates programs and celebration that will promote collaboration and celebrate cultural differences. Here are some of the Celebrations for the School Year:
Connection
The Office also assures that the program is connected to all stakeholders. Through activities and conferences, The Student Life Office collaborates with the different offices in the school, community leaders, and even international bodies.
      Connecting to different sectors
Parent-Teacher Conference

Guidance Office

Medical office

Discipline Office

Homeroom Teacher

Alumni

SEN Specialist

Community Leaders

Other Ib World Schools